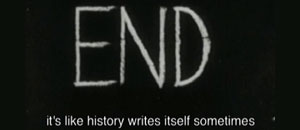 NOAH ANGELL
Noah Angell is a filmmaker who takes sections of pre-existing films, and subjects them to a process of rigorous editing and manipulation. These works are short intensifications of the film experience, exposing the underlying play of power, revealing the true nature of obscured authority.

Angell extends editing beyond its subordinate role to demonstrate the way unconnected meanings can be carried simultaneously- this is partly a process of deconstruction, of rewriting historical scripts, and partly a new creative procedure.
---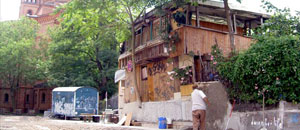 NICK GEE
Nick Gee in his work deals with the forms of production, diffusion and reception of information within contemporary society. His intention is to explore how, and where a specific art practice can operate to produce a counter form of human experience.
---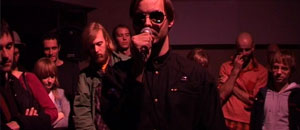 MATTIN
Mattinis a Basque artist working with noise and improvisation. His work seeks to address the social and economic structures of experimental music production through live performance, recordings and writing. Using a conceptual approach, he aims to question the nature and parameters of improvisation, specifically the relationship between the idea of "freedom" and constant innovation that it traditionally implies, and the established conventions of improvisation as a genre.
---
supported by:
BM:UKK
MA7, Interkulturelle und internationale Aktivitäten
---